Careers
Find the Right Job
Talent
Hire Quality Candidates
Local|remote
Work for Pfp
Direct Mail & Printing
Direct Mail and Printing Solutions
Prompt, Proven & Guaranteed
CHEMICAL
Talent So Extraordinary They Could Be From a Lab
Banking & Finance
Calculated Strategies for Short and Long Term Growth
Engineering
Access Top Talent to Find Top Talent
Legal
Investigative Legal Search & Advisory Services
Non-Profit
It's Not Just a Job, It's a Mission.
Medical
Medical Staffing and Permanent Placement Healthcare Professionals
Access over 1,500 Recruiters
Leverage our global reach with over 1,500 colleagues throughout The Americas, Europe, and the Pacific Rim.
We embrace worldwide geographies and cultures by bringing to bear local resources who are personally familiar with any relevant incumbencies. Use our resources to enhance your resources. The right talent is waiting.
Maintaining optimum staffing levels presents real challenges. Fortunately, Pfp has been placing candidates throughout North America for nearly twenty years. And we have developed a stellar reputation for being among the very best in our areas of expertise.
Executive search for a range of Accounting & Finance, Chemicals & Industrial Gas, Direct Mail, Engineering, Manufacturing, Printing & Packaging, Marketing & Sales and Information Technology.
Pfp places IT talent including application development, systems integration, information security, infrastructure management, networking, database development, help desk and technical support professionals.
All of your IT needs met–contract, contract-to-hire, and direct-hire services. Our technical recruiters have the people you need.
Award Winning Search & Placement Services
We have been successfully working with candidates and clients in a variety of industries and professions since 1998. We are routinely selected as preferred vendors because of our reputation for professionalism and efficiency – characteristics that have become the cornerstone of our core values.
Values
Build lasting relationships founded upon trust and ethics
Focus
Clearly define methods apropos to stated goals
Expertise
Apply a deep knowledge to facilitate lasting success
Urgency
Expedite responses to critical needs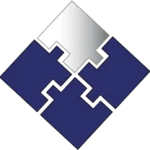 The Right Talent is Waiting.