Leverage the Law of Big Numbers.
Pfp is an owner and affiliate partner with National Personnel Associates.  We consistently rank in the top one percent of successful placements throughout the world. Access our powerful staffing resources supported by the personal dedication of individual staffing professionals.
Every client is assigned their own Staffing Manager to act as their principal contact at Pfp. Our Managers are industry specialists and understand the nuances of the roles you need filled. Each Manager identifies critical aspects of every engagement and brings together the right talent from our extensive resources.
Candidates are typically interviewed multiple times prior to submission, including direct scrutiny by the Staffing Manager. Should a problem ever arise for whatever reason, Pfp stands behind every engagement and is always available to discuss any of your concerns.
Whether your next hire is for a role in the U.S. or anywhere in the world, our experienced team is fully prepared to rapidly satisfy your expectations.
Award Winning Search & Placement Services
Affiliate Locations Throughout the Globe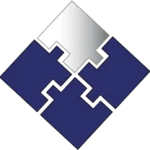 The Right Talent is Waiting.