Temporary Staffing for Long Term Solutions
Temporary IT staffing requires talent to be ready to assume their critical development roles seamlessly so that no aspect of production is disrupted. It takes experience and real expertise to meet these expectations. For over twenty years, we have been supplying IT talent for projects of all sizes and scale. We understand what critical elements need addressing and we apply the right search models to accomplish this end.
Leverage the power of over 1,500 colleagues with locations throughout North American and the world. We handle all employee issues from vetting as per your specifications to full backend, payroll and personnel issues. Our team leaders rapidly deploy resources including our internal database, digital search boards, social media, user groups and personal networking. We apply ongoing communication throughout the search process and assist with any change or evolution that may arise.
We support staffing for the following disciplines:
Android Developers
Application Developers
Business Analysts
Cloud Architects
Data Analysts
Data Architects
Database Administrators
Data Scientists
Desktop Support
DevOps Engineers
Field Technicians
Front-End Developer
Functional Analysts
Helpdesk Technicians
Infrastructure Support
iOS Developers
Network Administrators
Network Engineers
Product Managers
Programmers
Program Managers
Project Managers
Product Managers
QA Analysts
Scrum Masters
SEO Specialists
ServiceNow Developers
Software Architects
Software Developers
SDETs
Systems Administrators
Systems Architects
Systems Engineers
Technical Program Managers
Technical Trainers
Technical Writers
Test Engineers
UX Designers
Affiliate Locations Throughout the Globe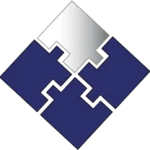 The Right Talent is Waiting.