Customized Staffing to Your Project's Requirements
Complex IT projects require thoughtful solutions. Experience teaches that a critical component to successful placements across all levels is a mindful respect for finding talent that match your company's culture and ethos. We add the hard work of sourcing a team that also has the proper mix of technical expertise so your short or long term, local or enterprise wide projects are completed on deadline and within budgets.
Many of our IT recruiters have many years as technologists in the industry.
Our recruiters are trained in active and passive candidate identification and rapid recruiting.
We deploy database, personal networking, electronic boards, user groups and social media to develop local talent pool in each market.
We have over 1,500 colleagues with offices throughout North American and the world.
We support staffing for the following disciplines:
Project managers
Business analysts
Architects, systems analysts
Programmers
Data Analysts
Data warehousing consultants, quality assurance analysts
Highly specialized, SAP, SAS, PeopleSoft and Siebel experts
Legacy mainframe programmers and experts in other legacy tools
Emerging technologies
Affiliate Locations Throughout the Globe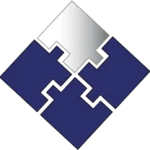 The Right Talent is Waiting.