Law firms
Partner, Associate, Professionals & Administrators
Corporate attorneys
In-House Placement – All Levels
Contract & Interim Attorneys
 Used at Both Types of Firms 
Investigative Legal Search & Advisory Services
Serving the U.S. & International Markets
The success of Pfp stems from not only the utilization of an extensive international network of legal professionals, but also from the creative networking with the corporate purchasers of legal services. In addition, Pfp utilizes proprietary investigative executive search methodologies in each legal search assignment. Unless otherwise negotiated, all legal searches are conducted under a success-based contingency agreement, adhering to the highest levels of client & candidate confidentiality.
Private Practice
IP, Patent, Trademark, Scientific (including patent agents, technical advisors, scientific & engineering consultants)
Corporate, Commercial
Litigation
Finance, Financial Products, Regulatory, Securities
Healthcare
Labor & Employment
International Trade & Customs
Real Estate
Bankruptcy & Restructuring
Energy
Tax, Employee Benefits, Pension
Wealth Management, Trusts & Estates
Paraprofessionals, Paralegals, Administrators
In-House Practice
All levels & specialties including Chief Legal Officer, Chief Ethics and Compliance Officer, Chief Patent/IP Counsel, Corporate Secretary, Deputy, Associate and Assistant General Counsel
Contract & Interim Attorneys
Used at Both Types of Firms
Affiliate Locations Throughout the Globe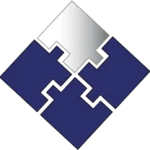 The Right Talent is Waiting.