Manufacturing & Aerospace
Supporting Production Across All Industries



Our recruiters seek out engineers with the talent to see a project's full scope and apply deep scrutiny to the different components; including the development of products, relevant equipment and manufacturing strategies, to achieve maximum productivity and profits. For decades we've worked with hundreds of companies facilitating the entire placement lifecycle, including identifying and screening the best of group candidates for your evaluation. 
Recruiting for these engineering positions and more:
Production Engineer

Plant Engineer

Process Engineer

Process Safety Engineer

Process Controls Engineer

Process Improvement Engineer

Process Development Engineer

Electrical and Instrumentation Engineer

Project Manager

Packaging Engineer

Power Engineer

RF Engineer

Aerospace Engineer

Field Service Engineer

Quality Engineer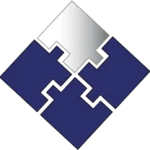 The Right Talent is Waiting.