Talented temporary employees
Medical Staffing
Full time permanent teammembers
Healthcare Professionals
Existing Active Medical Staff and Clients
 Staffing Service Center
Your Professional Needs. Our Personal  Commitment.
Perfect Fit Medical Staffing is built on values of outstanding staffing service and a dedicated ethos of personal commitment. Each client is assigned a specific account manager focused on your staffing needs. This "1:1 Approach" facilitates a rapid  response to both current and future projects. With our nationwide affiliates' of over 400 agencies we are able to quickly expand our recruiting efforts to match your increasing hiring needs.
Adela Staines, Director, Healthcare Division
Adela Staines was born in Mexico City and lived in Madrid Spain. She has a PhD in Business Development and Corporate Management from the University of Madrid with a significant exposure to all aspects of Global Talent Acquisition and Recruitment administration, along with related sales, marketing, and leadership execution that has equipped her with the critical, technical, and creative abilities enabling her to thrive in the healthcare Industry. Read more about Adela here.
Affiliate Locations Throughout the Globe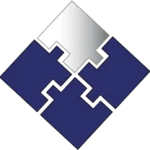 The Right Talent is Waiting.