Pierre is part of Perfect Fit's legal recruiting team. Before entering the world of Legal Recruiting, Pierre spent several years working in the Legal Department of a major Financial Services company with offices in Manhattan's Financial District. Pierre leveraged his experience when he transitioned into Legal Recruiting, and he has successfully placed experienced paralegals and attorneys at small, midsized, and large law firms.
Pierre is married with two very energetic young boys and lives in West Hartford. He enjoys spending time outdoors, especially summer barbeques, picnics, and days at the beach.
Pierre is a graduate of Cornell University's School of Industrial Labor and Relations and he obtained his Juris Doctorate from The George Washington University Law School.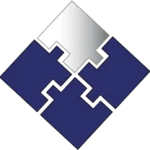 Award Winning Search & Placement Services
Jon has been excellent to partner with. I engaged him on a few niche searches and he was able to present qualified, impressive candidates within a matter of days. I'm grateful for his ability to seek out talent that matches both the skill set of the role and culture of our organization. Additionally, I appreciated the level of preparedness that he instilled in his candidates, and how quickly we were able to move them through the interview stages. Overall, engaging Jon and his team made for one of the easiest, and most efficient partnerships that I've had thus far.
Jon is an exceptional recruiter. He is gifted at understanding the needs of his clients and going straight to work to find high quality candidates that have the credentials for the job. Jon saves hiring managers a significant amount of time with his highly effective approach. I strongly recommend Jon as a recruiter.
Jonathan helped me fill two critical roles in the organization. My controls and machinery engineer positions were open and being actively recruited for over 6 months prior to him becoming engaged. Once he got on board the quality of people improved and the transactions were all smooth and efficient. I'm very pleased to have Jonathan on my side.
My current post required the staffing of six regional maintenance and reliability teams with highly specialized engineers that were difficult to find, especially in certain geographies. For each position, Jon quickly presented numerous high quality candidates that allowed us to staff each team with exception talent. Jon was always very responsive throughout the process and offered sound advice. He is one of the most effective and efficient recruiters with whom I have ever worked.
We enlisted Jonathan's expertise for a highly specific role. Throughout the process, Jon was pleasant and professional. He was quick to respond to our needs. Jon did a great job performing the outreach leg work we didn't have the time or resources to do.
Candidate Recommendations
Jon found a unique career opportunity for me that fit well into not only my previous experiences and background but also my desired career path. Jon was a great facilitator and advocate during the process and ensured what may have been a highly-anxious process was in fact extremely smooth and positive for all parties involved. Jon's professionalism and thoughtfulness were key in navigating a challenging and complex situation towards an eventual fulfilling career opportunity.
What can I say about Jonathan? Excellent! Professional! Very knowledgeable regarding the position. It was a pleasure working with him, as he walked me through the whole process, explaining what would be happening, etc. He answered all my questions honestly and accurately, provided advice, and kept me informed in a timely manner each step of the way. After I accepted the company's offer and started with them, he even took the time to call me and see how I was doing – that was much appreciated. I strongly recommend working with this gentleman.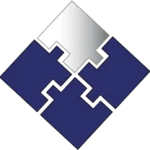 The Right Talent is Waiting.