Professional & State Licensed Civil, Structural, and Environmental Engineers
Pfp's commitment to the engineering industry has resulted in highly successful collaborations with hundreds of companies throughout North America. We place P.E.'s in civil, structural, surveying, manufacturing, environmental, energy, chemical, and biotech talent. Each fully vetted for experience and qualifications including requisite licensing and certifications. 
We conduct deep dive searches utilizing a range of advanced technologies. The result is a superior selection of talent for you to evaluate.
Candidates are carefully evaluated to ensure they offer the right experience, education, compensation, location, career level, cultural aspects and among other qualifications. They are fully vetted to withstand your most rigorous interview and onboarding processes.
We specialize in the following areas:
Land Development

Water & Wastewater

Hydraulic

Hydrogeology

Storm

Sewer

Structural

Environmental

Traffic

Roads

Bridges

Construction

Surveying

Marine & others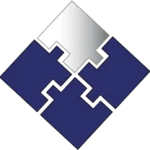 The Right Talent is Waiting.