Meeting Challenges. Finding Solutions.
For over twenty years, Pfp has assisted thousands of clients and candidates in pursuit of their goals. We are committed to support all salient issues, including an in-depth understanding of the job requirements and a strong sense of your company's culture and ethos. And we extend that commitment through the entire process – from candidate submission, to negotiating offers, to assisting with on-boarding.
We offer over 20 years experience and expertise in all the fields we serve:
Banking & Finance
Chemical
Direct Mail & Printing
Engineering
Legal
Nonprofit
Medical
Affiliate Locations Throughout the Globe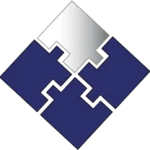 The Right Talent is Waiting.