Commercial Banking
Placements Throughout North American & Beyond
Accounting and Finance
Finding Talent in Support of All Industries
Taxation
 Commitment to Delivering Top-Tier Professionals
Calculated Strategies for Short and Long Term Growth
We support a diverse portfolio of financial industry clients, including Fortune 50 corporations to dynamic emerging companies. With over 1,500 experienced affiliate recruiters and offices through the world, we source candidates for interests in North America and beyond. Our commitment extends from collaboration on initial requests through mediation of offers.
Affiliate Locations Throughout the Globe
We support staffing for the following disciplines:
General & corporate accounting
Internal & external reporting
Financial planning & analysis
Cost & inventory accounting
Internal audit
Treasury & cash management
Tax
Risk management
Regulatory reporting
Compliance
Our diversified portfolio for clients includes:
Industrial manufacturers and consumer products companies
Professional services firms –  legal, CPAs, advertising/public relations & management consulting
Real estate owners, managers & developers
Construction, architectural and engineering firms
Financial services companies – commercial banks, international banks, S&Ls, credit unions, investment banks; broker/dealers, capital markets firms, FCMs, commodity firms, investment advisers, asset managers, hedge funds, mutual funds, private equity firms, and venture capitalists.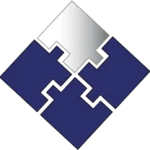 The Right Talent is Waiting.