Engineering, Science, and Operations
Develop & Produce the Best
Sales and Marketing
Grow Your Market Share
Business, Finance, and IT
Superior Business Support
Talent So Extraordinary They Could Be From a Lab.
We promptly respond with top level science industry professionals to support projects, research, compliance, management, sales, and marketing positions. Our chemical recruiting strategy combines the very best of traditional methodologies –  including deep data dives, ubiquitous social network scannin,g and leveraging over 1,500 recruiters positioned throughout North America and the world.
Affiliate Locations Throughout the Globe
Among the positions we fill are:
Engineering, Science and Operations Group
Process Engineers
Production Engineers
Project Engineers/Managers
Plant/Operations/Engineering/Tech Managers
Chemists, Scientists, Lab Managers
Reliability Engineers
Cost Reduction Engineers
Continuous Improvement Engineers / Black Belts
Logistics & Supply Chain Group
Purchasing Manager/Director
Procurement Analysts
Traffic Managers
Warehouse Managers
Sales Group
Account Managers
Sales Reps
Business Development Managers
Sales Managers/Directors/VP
Accounting/Finance Group
Cost Controllers
CFO
Plant Controllers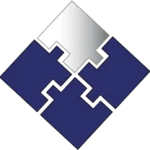 The Right Talent is Waiting.