PROFESSIONAL & STATE LICENSED
Projects Signed, Sealed & Drawn to Completion
MANUFACTURING & AEROSPACE
Supporting Production Across All Industries
DESIGN & PROJECT
Conceive. Create. Complete.
Access Top Talent to Find Top Talent
Over 1,500 Recruiters Worldwide

For over two decades, we have worked with hundreds of companies in presenting stellar candidates for a range of engineering positions within manufacturing, environmental, energy, chemical,  biotech, and PE areas.
Our team works closely with your company to determine critical hiring timetables and requisite qualifications. Accordingly, each request is assigned a lead recruiter who works closely with you to ensure a smooth process, from understanding your critical needs to the entire evaluation cycle. We work with our entire network of affiliate recruiters, utilizing the best in social networks and electronic databases.
Candidates are fully vetted and presented typically within just a few business days, Our commitment remains steadfast throughout the entire process ensuring interviews, negotiations, and successful onboarding –  handled in the most seamless way possible.  All placements are fully guaranteed.
Affiliate Locations Throughout the Globe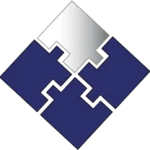 The Right Talent is Waiting.