We are looking to hire compassionate, competent, and dedicated health care professionals for temporary and permanent positions through Southern New England. We seek fully trained and qualified health professionals to meet high-quality staffing needs at hospitals, clinics, long-term care facilities, among others. These are immediate openings with both full-time and part-time shifts available as well as days, nights and weekend shifts. If you have a desire to make a difference in your field with your knowledge, skills, and service, contact us today!
Great talents. Great opportunities.
Large Southern New England Network for Faster Job Matching 

Array of Job Openings in your area of expertise 

Great options for scheduling and assignments 

Temporary and Long Term and Direct Hire Positions 
We will review your profile and highlight your skills and credentials. These will be matched with the jobs that we have from the healthcare field and some other areas. We'll reach out to you and connect with you exciting opportunities that match your expertise. 
Contact us at 860-269-3146 or click the button below to register. 
Healthcare Matching Done Thoughtfully.
With cost-effective recruitment and staffing solutions that exceed industry standards, Recruiting listens carefully and gives our clients personalized attention and direct recruitment based on their specific needs.  We work hard to locate candidates looking for the right experience, language, cultural and career and skill sets. 
Looking to Fill:
Spanish and Polish speaking health care employees 
Week Days, Week Ends, All Shifts 
CNAs, LPNs and RNs and others 
Job Requirements:
Valid CT, RI or MA Required License   

Active CPR Card/First Aid  

Social Security Card  

TB Test  

Covid Vaccine  

N95 Mask Fit Test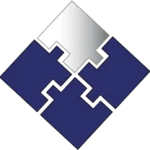 The Right Talent is Waiting.