Along with our temp staffing services, we offer strategic staffing plans to assist in growing your permanent staffing plans. We assist with one-on-one collaborations developing near and longer-term solutions. Results quickly are realized through alleviating the often burdensome, time-consuming tasks that are currently handled by members of management. No recruiting effort is one size fits all. We work hard to understand your individual staffing needs and apply solutions that fit your unique situation.
At Perfect Fit Placement, we understand the unique hiring challenges of the healthcare industry and emphasis on patient care. You should select the recruiting firm that best aligns with your company's culture and goals and address specific recruiting needs of each of your locations now and in the future.
The patients you serve each day need both skilled medical care and human compassion, and that starts with hiring great people.
Behind every positive patient experience in your healthcare organization has to stand a team of exceptional nurses, clinical and non-clinical team members and we have them.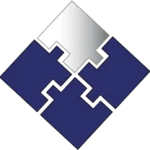 The Right Talent is Waiting.